IDITE was created by UZEI to check for the proper use of vocabulary in Basque.
IDITE is capable of analysing large text masses. In addition to the spelling analysis, it detects words which in standard Basque are marked as use or preferably use, and proposes instead the recommended forms. Apart from general vocabulary, it also takes into account terminology, as it can check specialist texts.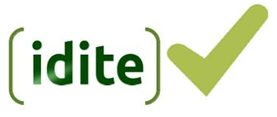 Proof of the aforesaid is that Euskaltzaindia, the Royal Academy of the Basque Language, has chosen IDITE to check for the consistency of its texts with its own standards.
It is based on euLEX, the lexical database for general Basque vocabulary, and on UTH, UZEI's terminological decision base. These bases are continually updated, which is why IDITE is permanently updated with regard to standards on vocabulary, be it general or specialist.
A variety of institutions use IDITE to ensure the correctness of their production: Euskaltzaindia, HABE, Gipuzkoa Regional Government, Donostia City Council, BERRIA, Elkar publishing house, Official Translators' Service of the Basque Institute of Public Administration (IVAP) and Parliament of Navarre.